| | |
| --- | --- |
| ::: Engineering | :: Styling & Reverse Engineetring |
Our 3 D Product are designed by skillful technicians / engineers with high technology In reversing engineering for surface modeling Design, the products, such as grille, bumper lamp, act. by 3D scanner
Out factory has ability to manufacture high quality products by using efficient software For instance , we use ….
"Power Shape" for 3D
"Copy Cad" for cad file from customer for reverse engineering
"Mold Flow " for Mold design and
"Power Mill" for CNC
| | |
| --- | --- |
| ::: Engineering | :: CAE Analysis |
CAE is used to analyse and design to solve specail problems which are weld line , shrink mark , grossmark , burnmark and ect. By simulation before any tooling are actually made.
| | |
| --- | --- |
| ::: Engineering | :: CNC & Mold Design |
Mold designing by computers including cooling system , gate runner system and act. Is one of out basic standard . Besides , Molds are making by CNCs which are controlled by computers in simulation process before making a prototype. Foam , wood , and varieties of materials could be chosen
We Have Necessary for Quality Control in Process. We Have New Technology and Acceptance Inspection Tools.
Quality Assurance For Products
Fit Function Test By jigs and fixtures
Measurement Equipment.
Control Of Monitoring And Measuring Devices By Calibration Laboratory.
Quality Assurance on Chrome Coating Process
Thickness Testing Machine Is Calculated Thickness On Chrome Coating This tester measurement conformed to JIS H8501 AND ISO2177 Searching and editing through to thickness of almost alloy metallic coating copper, nickel, chrome etc.
Thermal Shock is performed to determine the resistance of the part to sudden changes in temperature. The parts undergo a specified number of cycles, which start at ambient temperature. The parts are then exposed to an extremely low (or high) temperature and, within a short period of time, exposed to an extremely high (or low) temperature, before going back to ambient temperature.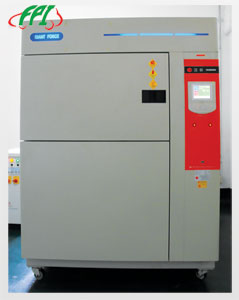 Company Facility